Note: I've been a little pressed here lately, so rather than posting a new blog post, I'm reposting the Happy Thanksgiving 2014 post. Don't let that take away from its perceived sincerity!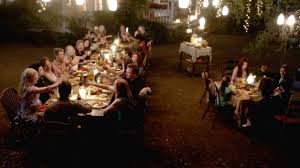 Happy Thanksgiving to everyone here at the True Blood wiki! As Thanksgiving comes to an end for most of us, we must be reminded of the basic reason for the season. To be thankful. And while some of us may not have had anything to be thankful for in the last couple of years, this year is different.
Just as Sookie and almost all of the other co-starring characters were celebrating Thanksgiving 2015 (yes, I'm convinced it's 2015 and you can read my reasoning here: User blog:Adamantoise/Timeline Chronology and Series Continuity), they were experiencing the simple joys of Thanksgiving. Celebrating with friends and family, around a table of food, having a great time.
This is the first Thanksgiving to occur since HBO cancelled America's favorite vampire show. And while this is definitely not something to be thankful for, I hope everyone found something to be thankful for. The show could have gone on for much longer if the network had of cared a little bit more. Certainly shows such as Supernatural, which just celebrated its 200th episode, will continue on. True Blood should have lasted for 13 seasons, just as there were 13 books in the Southern Vampire Mysteries] collection (as each book was originally supposed to be a season).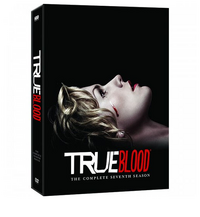 But HBO wanted to give the fans something to be thankful for this Thanksgiving. Their solution? To release both the final season, as well as all seven seasons in one package, on the same day. Six months early. Perhaps this was a last ditch effort to get rid of the series. Get it over with. Not have to wait.
I hope it's not the latter... I'm still believing the former... That HBO simply wanted to give the fans something to be thankful for this Thanksgiving.
Especially seeing they had made the incredibly stupid decision of ending the series. Hopefully they got overrun with hate mail. But alas, they're probably so concentrated on the newer shows in their inventory that they don't pay any mind to the fans who have spent the last seven years of their lives being true fans of the series.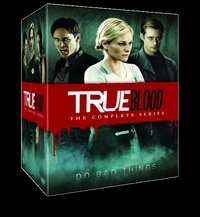 That's probably one of the things I'm thankful for the most. Not only for the family and friends I was with, or for the food that I ate, but the fact that the staff here at the wiki gave me a chance. I've read through a lot of the talk pages here, and even the Request for Adminship page. It was a lot harder back in the day. I've also read through almost all of the wiki's logs, and 2011 seemed to be a horrific year in terms of combating vandalism and keeping spammers in check. An admin's job was never done and their work was beneficial to keeping the wiki running in tip top shape.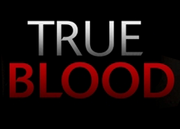 In the end it was all a matter of trust. That's why I thank the admins for seeing potential in me, even though I haven't been on here that long. Sure, I was on True Blood's original wiki for almost four years until unfortunate circumstances forced me to say goodbye to the wiki for awhile, but when I came back online, the wiki was no longer. I found this one, which in my eyes instantly became the official wiki's replacement, and wanted to instantly help make a difference. The other admins saw my potential and gusto for working on the wiki, and offered me a position as Sheriff. They trusted me, and I sure hope they think they made the right decision. I do. This wiki has become my home and for that I am thankful. I sometimes do wish I could have been on here a few years back, instead of coming in at the last minute when the series just so happens to be going offline. That will always bother me. But I am thankful for the administrators here giving me a chance. Everyone here has instantly made me feel at home, and you guys feel like family.
No matter what, we're all part of the True Blood family. We were "True to the End". Always have been, always will be. I'm thankful for this wiki and all of you guys, and I hope that everyone here has found something, no matter how small or seemingly unimportant, to be thankful for. Here's to many more Thanksgivings to come.