Follow us on Facebook and Twitter! We don't bite...much.
True Blood turns 10 this year, and to celebrate, it's featured in a blog article found on Fandom's main page.
Thank You—
"Thank You" is the tenth and final episode of the seventh and final season of the HBO original series True Blood, and the series' eightieth episode overall. The series finale, this episode marks the official end of the True Blood series. Sookie weighs a future with and without Bill. Eric and Pam embark on a new enterprise, while Sarah faces the consequences of her actions.

Sam Merlotte
Sam Merlotte
is a
shapeshifter
on the
HBO
original series
True Blood
. Played by American starring actor
Sam Trammell
, Sam makes his debut in the series' premiere episode, "
Strange Love
", in the series'
first
season. Former owner of the nightclub
Merlotte's Bar and Grill
, in
Bon Temps,
Louisiana
, Sam plays a recurring role through the series' first,
second
,
third
,
fourth
,
fifth
,
sixth
, and
seventh
seasons, and is now currently mayor of Bon Temps. Possessing a "go-to" shift of a light-colored border collie, Sam was last seen in the series' finale episode, "
Thank You
", in the series' seventh, and final, season.

Vampires
Vampires are reanimated corpses that drink blood to survive and maintain their powers. They were originally humans converted into a vampire by a "maker". Being technically deceased, their primary characteristics include a lack of a heartbeat, body heat, brainwaves, electrical impulses, need to breathe, and other bodily functions. Due to the creation of synthetic blood (Tru Blood), vampires have revealed themselves to the global population.



The complete series is now available! On 33 DVDs! In one neat collector's package!
Buy yours today!



"If you die, I die." - Pam Swynford De Beaufort (to Eric)





Refresh
Hi everyone! My name is Mandy, and I'm the assigned Fandom Wiki Manager for the True Blood Wiki. I am here to help the community and be a liaison to full-time Fandom staff. If you ever have a questio…

Hello, everyone! Can you believe that after all of the regular blog posts in 2014 and 2015 I didn't post a single blog in 2016!? Sorry about that! Most thoughts go on my profile page. But I felt…

I love all of you guys and have not forgotten about any of you! I check this wiki regularly and will resume the ABC swipe as soon as possible. I know I've been a little busy so rather than type a n…
See more >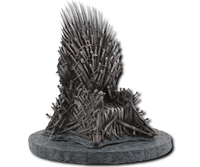 Community content is available under
CC-BY-SA
unless otherwise noted.