Status
Destroyed
(Succumbed to Hepatitis V)
Date of birth
1640s
made vampire in 1665
Powers
All vampire abilities
Flight
Has shifted into
{{{Shifts}}}
Notable Progeny
{{{Progeny}}}
Notable kills
{{{Kills}}}
Cause of death
{{{Cause of death}}}
Killed by
{{{Killed by}}}
Hair color
{{{HairColor}}}
[[:Category:{{{Images}}}|Images]]
"As we say in Surrey, sod the fuck off you cunting twat."
―Nora Gainsborough, to Rosalyn Harris
Nora Gainesborough was a vampire on the HBO original series True Blood. Played by British starring actress Lucy Griffiths, Nora makes her debut on the episode "Turn! Turn! Turn!", at the beginning of the series' fifth season. Made by Godric in the mid 17th Century, Nora was Eric Northman's sister, a former chancellor of the Vampire Authority, and the only surviving member of the original council. Playing a recurring role through the series' fifth and sixth seasons, Nora was a defected member of the Sanguinistas, and met an untimely demise on the episode "In the Evening", in the series' sixth season. She appears once more, in a flashback in the Season 6 episode "Life Matters".
Personality
Nora was irreverent, intelligent, intimidating, cool under pressure and a very good liar. Like many siblings, she and her "brother" enjoyed a fiery love/hate relationship. Though she cared for him deeply, and looked up to him, she dedicated her life to a higher purpose. However, she lacked self-discipline and, unlike her maker, seemed to have more regard for human life than some of her superiors. Like Godric, Eric and Pam, Nora spoke Swedish. Nora was a devout religious vampire and when she was captured by the Authority and placed in her cell, the only thing she did is pray to Lilith. When Lilith mercilessly destroyed Godric, Nora finally realized that Lilith was evil and cowered in fear of her.
Physical appearance
Nora had medium length brown hair, pale skin, blue eyes, and was of average height. She was turned by Godric in 1665 when she became infected while trying to save a great portion of London from the devastating impact of the Black Plague.
Biography
Powers and Abilities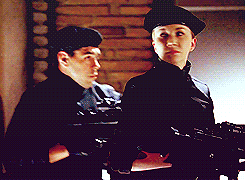 Nora had the common powers and weaknesses of a vampire such as superhuman strength, speed and healing. She had a natural affinity for glamouring. Due to her age, she was much stronger and faster than younger vampires such as Jessica and Tara but far weaker than her superiors such as Nan Flanagan and Eric Northman. She possessed the rare ability to fly like her brother Eric. Her weaknesses included a stake to the heart, silver and fire, and the Hep V virus, sunlight would have slowly killed a vampire of her age.
With the deaths of her fellow Authority members (Salome and Nan) Nora was the 2nd oldest surviving female vampire on the show beyond Isabel Beaumont, until her death in "In the Evening". Nora also showed herself to be a fast and stealthy fighter when she was undead. 
After drinking Bill's blood, Nora gained ability to daywalking. However, she never used this ability because she met the true death.
Nora died in late 2009, after about 345 years as a vampire, due to being injected with the fatal Hep V virus.
Behind the Scenes
Nora may have appeared in the Season 3 episode "Everything Is Broken". The only female member of the Authority is seen during Eric's interrogation. After Eric expresses his desire for revenge against Russell Edgington she leans over to her colleague and whispers something in his ear. The fact that Eric is subsequently cleared of all charges and given permission to execute Russell may be related to this.(Everything Is Broken) Also Bill mentions that Eric has 'friends in high places' he may have been referring to Nora. In "And When I Die" Nan tries to enlist both Bill and Eric by telling them there are factions within the AVL against the Authority too, saying then to Eric that he knows what she is talking about. She may have been talking about Nora here as well.
There have been several lapses in continuity in regards to Nora. In season 5, Eric mentions that he has loved her "for nearly 600 years". However, in season 6, it is revealed that Nora was turned in 1665, making her significantly younger at approximately 350 years old. In addition, Eric suggests that Godric turned Nora because she was a political genius", but during a flashback to the time of her turning, it is revealed that Eric found Nora, and had no knowledge of her political savvy before taking her to Godric to be turned.
Images
| | |
| --- | --- |
| | There is an image gallery for |
Appearances
References